When I think about it, I really cannot put a finger on what I enjoyed most about my 2 month experience in Cairo, Egypt. Everything was downright thrilling, from finally seeing the Great Pyramids of Giza, to meeting and interacting with amazing people from more than 30 different nationalities, understanding the rich Egyptian culture and trying the different cuisines (that would sometimes leave me running for the toilet, but Oh well, what doesn't kill you makes you stronger)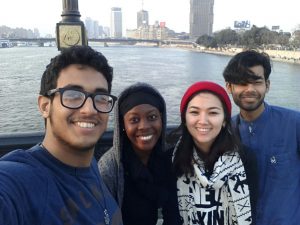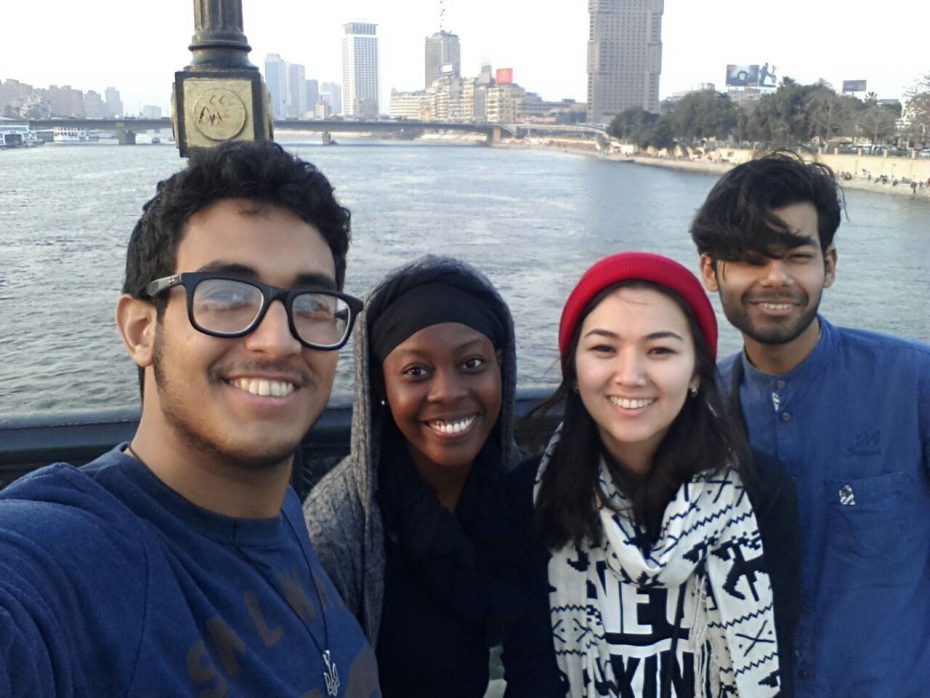 I am an explorer, and I love it because traveling and engaging with new cultures teaches you so much about the world than you can ever find in the pages of a gazillion history books. And don't get me started on the process of self-discovery it takes you through as an individual. I am a Ugandan student at the Strathmore University, one of the most prestigious business schools in Nairobi, Kenya. I am proud to be affiliated with such an institution because of the countless values, morals and opportunities it has brought my way, the KECTIL program being one of them. I got the opportunity to do my Industrial Based Attachment at a software organization called Dezique in Cairo, Egypt through an International, not for profit, educational and completely student run Organization called AIESEC International. It has been in existence since 1948 and is currently in more than 126 countries of the world. AIESEC facilitates and promotes cultural understanding and develops socially responsible proactive agents of change with a view of making a positive impact in the world through the International Exchange Program.
So what I loved most and the main reason for writing this blog is, the DIVERSITY it presented me. I met people from different corners of the globe, all the way from Russia, India, China, Kazakhstan, Brazil, United States of America, Kenya, South Africa, Holland, Germany, Ethiopia, Malaysia, Belgium, Qatar and Saudi Arabia, we used to refer to ourselves as a mini United Nations. It did not simply stop on the national diversity, it spread through religion as well, from Hindus, Buddhists, Muslims, Jains, Atheists, and Protestants, even those who worship the sun. I met people who had served in the army for more than 20years, refugees, widows, divorcees, newly-weds and siblings. I met people who had not been home in more than 10 years because they wanted to see the world, people who did not eat meat because of the suffering animals in their countries go through and people who simply wanted to find themselves.
And at the core of all these people I made the most important discovery of my life, WE ARE ONE. It did not matter whether I was black and they were white or caramel, or whether I loved meat and they could not stand to even look at it, not even the fact that they were bisexual mattered. Each and every single one of the individuals I met during my stay in Cairo came with a different view on life, experience and lesson, all I had to do was humble myself and listen. We all craved for the same things, for the war in Syria to finally come to an end and for Africa to reach its full potential, for a greener globe, reduction in world poverty and elimination of HIV/AIDs. All we longed for was a better tomorrow and each of us was more than happy to play our role in the universe, whether it was serving in the army and police, working in hospitals and clinics, starting businesses and creating more jobs or volunteering in non-profit organizations. In order for the human race to survive, we need to all come together, share and learn from each other.
So I urge all my fellow KECTIL colleagues to play your part but have enough humility to appreciate the diversity in another's perspective, and travel the world.
For those who travel, see!
And remember, there's a ton of beauty in our differences.
Nantale Sanyu Sarah. Kampala, Uganda
"My mission in life is NOT to survive, it is to thrive, and to do it with some compassion, humor, passion and style" Maya Angelou.