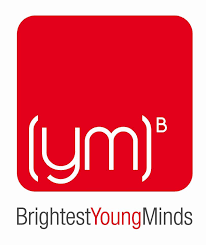 July 22, 2016 –    Sherry Knowles, founder of The Kectil Program, met with Dhiren Govender, CEO of Brightest Young Minds in Africa last week to discuss how the two organizations can collaborate to create synergies in their programs to benefit potential youth leaders in developing countries.
Brightest Young Minds has a goal to identify, connect and mobilize Africa's most innovative and responsible young people. It was founded in 2000 with a vision to create a platform that showcases the potential of South Africa's brightest young minds to fast track their development for the benefit of the country. Mr. Govender was appointed CEO of BYM in 2013 after he participated as a delegate in 2012.
The main annual initiative of BYM is an annual five-day summit, which gives delegates a team challenge that requires application of practical solutions in the form of sustainable initiatives or businesses with a social impact. BYM selects 100 new young people out of over 1,000 applicants and a rigorous application process each year to join its annual program. It recently completed a very successful Summit 2016, held in Johannesburg, South Africa. [details]
Ms. Knowles asked Mr. Govender what BYM considers to be the best indicator of leadership and potential success to qualify for its program. Mr. Govender observed that a prior demonstration of initiative that might be the prior accomplishment of a project or creation of a company is the best predictor. He noted that while pursuit of an education is very important, it is not the key indicator of success. In fact, a youth with less formal education but experience in accomplishing a practical project that meets a need is preferentially selected over a youth pursuing education only. In essence, translation of personal capacity to action that make a positive difference is the key.   
BYMs has a history of introducing companies to these preselected leaders for internships. BYM's primary sponsor has been Barclays Bank Africa, which has benefited by access to these African youth leaders.
Ms. Knowles and Mr. Govender have agreed to collaborate going forward to share information on identified youth leaders and to support both projects through reach out, awareness and cross-support.
The Malmar Knowles Family Foundation and The Kectil Program welcomes Bright Young Minds (www.bym.co.za) as a Collaboration Partner.