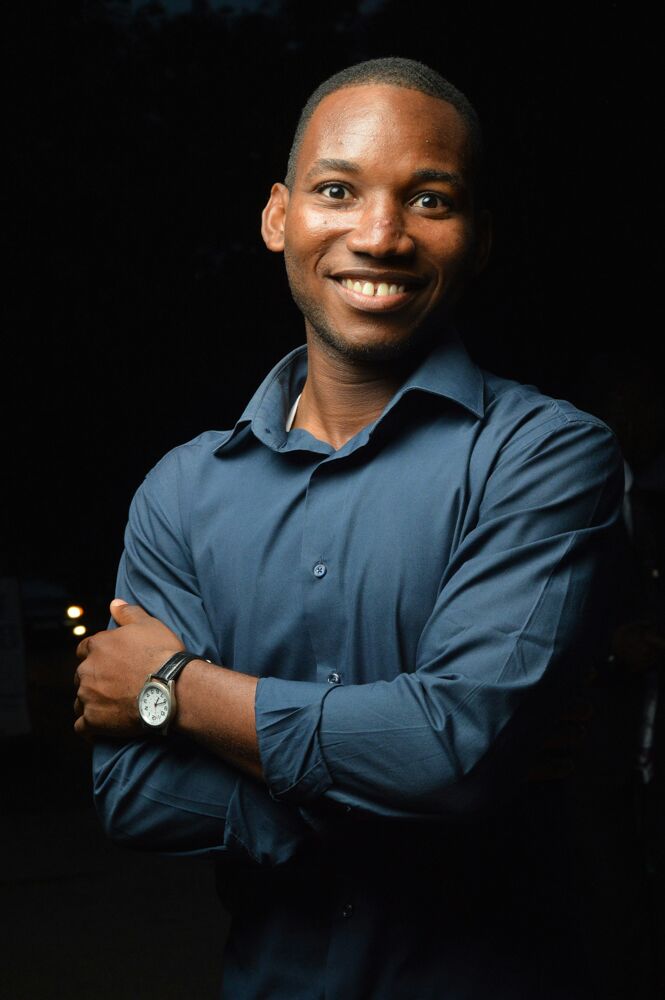 Eric Worlawoe Gaba is my name. A 25-year-old enthusiastic and affable young man who is generous with his smiles. I come from a family of 8; a dad, a mom, two step-moms, and three siblings. I am passionate about true education. I have realized that the true value for education lies in equipping people to think critically and objectively about an intended action or inaction.
I come from Keta in the Volta region. This is located at the south-eastern part of Ghana. My region prides itself in its golden sand beach. We trace our origin to Ele Ife in Nigeria. This was where our ancestors journeyed from to our present day settlement. The people of Keta can be grouped into three religions, namely; Christianity, Islamic and Traditional religion. My family and I proudly belong to the Christian religion.
My primary and high school education was in Keta. I am very proud of all the teachers under whose tutelage I have been. I must say they have done so well in shaping my mind. Beautifully enough, my mother happens to be one of my primary teachers. My eleven years of primary and junior high school ended with a Basic Education Certificate Examination in which I performed very well. I happen to be among the best three students from my district. I then got admission to read Science in one of the best schools in the coastal belt; Keta Senior High Technical School. My curiosity about natural phenomena led me to read science which I have not regretted. Aside my academic work during this stage, I was also part of the Science and Math club. I did not only remain a member but rose to the position of the president. This group although was dormant when I joined, become vibrant during my tenure and afterwards. The positive turn around can be attributed to the team of leaders I worked with. During my tenure of office, we undertook projects such as labelling of trees on the school compound. Most of those tree still bear their labels; a legacy I am very proud of. Aside being a leader for this group, I also help the compound overseer position. This leadership office demands that I ensure that the school compound is clean at all times. I discharged my duties with a team of six colleagues.
I have been part of the maiden exchange program organized by the ministry of education. This involves travelling to another school in another region to spend one term there. I was sent to the Ashanti region to a secondary school called Osei Tutu Senior Secondary School. From this exchange program, I have learned how to establish new relationships and how to maintain them.
After graduating from secondary school, I gained admission to Kwame Nkrumah University of Science and Technology where I read BSc. Biomedical Engineering. Most of my leadership potential got exposed during my undergraduate studies. I was part of the Pax Romana Choir. This is a student choir under the auspices of the International Movement of Catholic Students (IMCS). It is a vibrant choir with young intellectuals from various backgrounds. I joined this choir in my first year in the university. Before I graduated, I have been privileged enough to hold the positions of vice president and finally president of the choir. The numeral strength of the choir during my tenure was between 100-120 choristers, of which 98% were my peers. The responsibility of being a vice president or a president demands that I chair executive meetings,
where decisions are made to manage the choir. I also represented the choir at national meetings. The choir in collaboration with other sister choirs from other universities do organize projects that seeks to extend a helping hand to the poorest of the poor in the various villages. Some of the projects we undertook includes raising funds for the Rural Development Educational Program and the construction of borehole in a village within the Western Region.
I love to teach, inspire, motivate and encourage people to live right and be better. I am now a lecturer at the Prosthetics and Orthotics training college. I happen to be the class teacher for the second years and also the patron for the Scripture Union; a Christian fellowship. I love God because He first loved me.