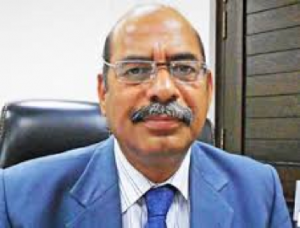 Prof. Dr. Ali Arshad is the Executive Director of the Higher Education Commission ("HEC") for the Government of Pakistan. The Commission is the supreme decision making body of the higher education in the country.
Dr. Arshad has been associated with academics and research for over 33 years. Prior to his appointment as the Executive Director of HEC in January 2016, Prof. Dr. Arshad Ali was the Rector of the National Textile University in Faisalabad, and the founding Principal of the National University of Sciences and Technology ("NUST") School of Electrical Engineering and Computer Science ("SEECS"). He has over 100 publications.
Dr. Arshad has received many top awards and honors. He has been decorated by the Government of Pakistan with the Pride of Performance Award for his creative and strategic thinking and proven academic leadership skills. He was awarded the "Sitara-e-Imtiaz" in March 2016, which is one of the highest honor and civilian awards in Pakistan. It recognizes individuals who have made an "especially meritorious contribution to the security or national interests of Pakistan, world peace, cultural or other significant endeavors." He has also been awarded a Gold Medal by the Pakistan Academy of Sciences and COMSTECH for IT research; the President's Gold medal for best NUST researcher of the year in 2005 and "Distinguished Scientists of the Year 2006" by the Pakistan Academy of Sciences.
Dr. Arshad initiated a research collaboration with the Center for European Nuclear Research ("CERN"), Switzerland, and earned the Associate Institute Status of CMS-CERN for NUST. He has worked on research projects with Stanford University, California Institute of Technology, the University of the West of England ("UWE") and the University of South Brittany in France.
Dr. Arshad received a BE (Avionics) from the NED University of Engineering and Technology, Pakistan; and a Masters and a Ph.D in Electrical Engineering from the University of Pittsburgh, Pennsylvania, United States.